Two trustees from the Museum4Watton group went (in the footsteps of Oscar Wilde) to Reading Gaol before Christmas. Not, they hastened to point out for any heinous crimes, but to collect several almost new museum display cabinets which have been generously given by a well known art organisation, whose exhibition about Oscar Wilde's stay in the gaol had just closed.
The Museum4Watton group, which is planning to open a museum about the town of Watton and it's surrounding villages, has been pleased and excited by this generous gift.
Trustees Chris Hutchings and John Greenbrook, who went to pick up the cabinets commented that they would be perfect for the museum, being designed to store and display items in the best conditions possible. "This generous gift has come as a great Christmas Present." commented Chris Hutchings, group chairman
.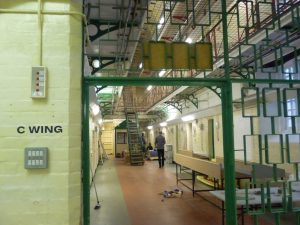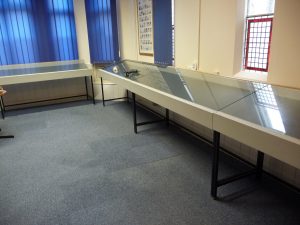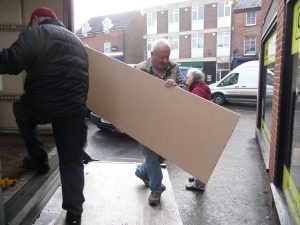 MUSEUM TRUSTEES GO TO GAOL