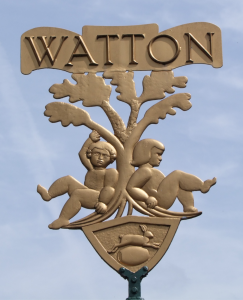 The Hare leaping over the Barrel derives from the ancient, local word 'watt' meaning a Hare and 'tun' being a Barrel. This device dates to the 1500's.
The children under the tree are taken from 'Babes In The Wood', the legend that two children were abandoned in Wayland Wood and left to die. The tale was first published by Thomas Millington in Norwich in 1595.
See details of The Babes in the Wood by clicking here.